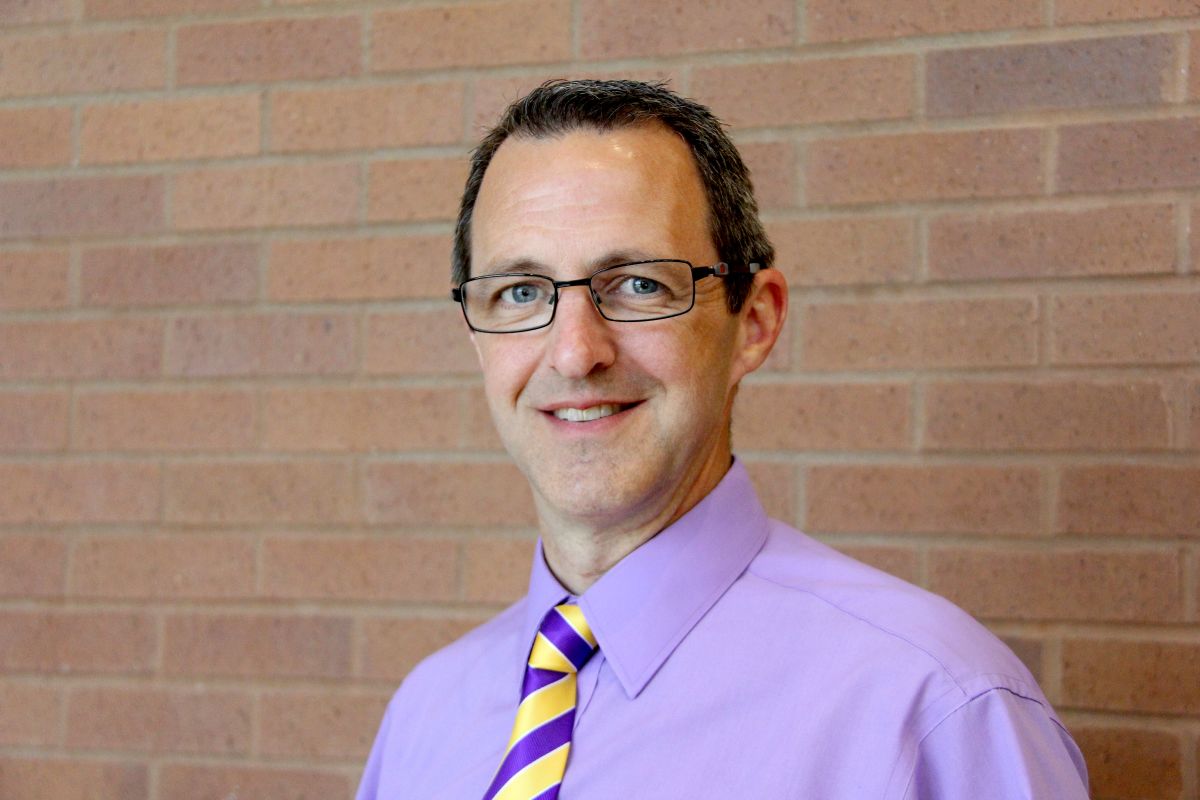 A former Hanford High School teacher and RSD middle school assistant principal who has also served in schools around the world and supported rigorous and innovative programs will be the next principal of Hanford High.
Mike Johnson, currently principal at Delta High School in Pasco, replaces Principal Tory Christensen, who will be a Principal on Special Assignment supporting all RSD secondary schools during the 2022-23 school year. District leaders say Mr. Johnson's plethora of academic and leadership experience, deep ties to the RSD community and record in educational innovation make him a perfect fit to lead the Falcons.
"School leaders with Mike's skillset, vision and dedication are hard to find and we're excited that he's returning to Hanford and RSD," says Tim Praino, Executive Director of Human Resources
Mr. Johnson started his teaching career in 1994 at Mount Vernon High School in Washington state as a math teacher. He went on to teach in three international schools in Egypt, Korea and Israel before arriving at Hanford High in 2003. He then held several administrative positions in RSD, including dean of students and assistant principal at Carmichael Middle School and director of the district's Middle School Highly Capable Program before leaving to lead international schools in Venezuela and Russia. He returned to Richland as an assistant principal at Chief Joseph Middle School in 2016 before becoming principal at Delta High in 2018.
As an administrator, Mr. Johnson has led school accreditation efforts, conducted professional development for hundreds of educators and developed and implemented educational technology initiatives. He's fostered positive school cultures and communities throughout his career in his day-to-day interactions and other unique opportunities, such as organizing a group of 53 students and teachers to put together the Guinness World Record-verified longest paper clip chain in 1996.
"The opportunity to return and be part of the ongoing legacy of excellence at Hanford High is a tremendous honor," Mr. Johnson said. "I'm eager to join students, staff and families to further cultivate that legacy and chart the school's path into the future."
Mr. Johnson holds a bachelor's in Economics and a master's in Teaching Mathematics from Santa Clara University. His teaching certification is from Western Washington University and his principal certification from Washington State University (WSU) Tri-Cities.
Article Source: Richland School District