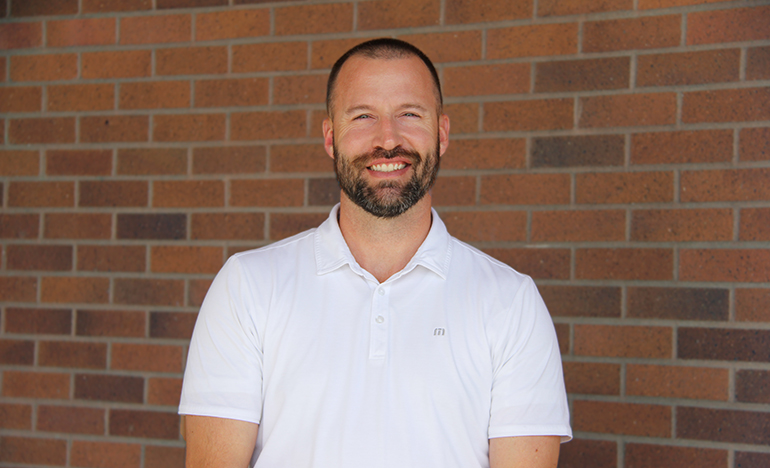 Former RSD Elementary Principal Rejoins RSD To Assist Elementary Curriculum & Instruction Efforts
A former principal of Jefferson Elementary will return to the Richland School District to help ensure the best learning materials and teaching strategies are helping elementary students learn and grow.
As Executive Director of Elementary Teaching, Learning & Curriculum, Derek O'Konek will join Zachery Carpenter, Executive Director of Elementary Special Education, on a team led by Brian Moore, Assistant Superintendent for Elementary Education, focused on the needs of elementary schools and early learning programs.
"Derek's record of working with school staff and families to meet student needs makes him a great addition to our team," says Deputy Superintendent Mike Hansen.
Mr. O'Konek started his teaching career in 2008 in the Moses Lake School district as an elementary teacher. He first joined RSD in July 2013 and served as an assistant principal at Badger Mountain Elementary, White Bluffs Elementary, Enterprise Middle School and Jason Lee Elementary before being named principal of Jefferson Elementary in 2019. He left the district in December 2021 to pursue a training management role with Central Plateau Cleanup Co., one of the contractors on the Hanford site.
RSD schools Mr. O'Konek has worked at have received state awards for student academic progress during his tenure on their administration teams, including Jason Lee being selected for a Washington State School Achievement Award in 2018. Mr O'Konek tackled various initiatives as a building administrator, from implementing school-wide reading assessment to improve student skills and collaborative reviews of classroom teaching to launching social-emotional learning efforts aimed at improving student behavior while keeping them engaged in school.
"I'm so excited to return to RSD to support our students and staff in the classroom so our elementary schools can be the powerful places of learning our community expects," Mr. O'Konek said.
Mr. O'Konek holds a bachelor's in Elementary Education and a master's in School Administration from Central Washington University.
Article Source: Richland School District