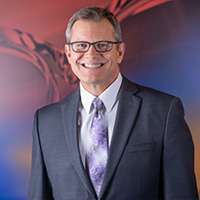 Mostly sunny, warmer and a little windy this afternoon with gusts 20-25 mph. Morning temperatures in the 60s, low-mid 80s by noon and afternoon highs in the upper 80s-mid 90s.
A weak cool front will push into the ridge today producing breezy to windy conditions today. Expect the strongest winds in the Kittitas Valley this afternoon with gusts 30-35 mph. Moisture is very limited with this system and if we see any showers they will be confined to the north Cascades or along the Washington and Canadian border.
Cooler air spills into the region Thursday and Friday with highs in the mid 80s-to upper 80s and lows in the 50s.
A big warming trend starts this weekend as a thermal trough combines with a strengthening ridge of high pressure. This will send the temperatures into the low-upper 90s this weekend for the Richland Regatta. We will be at or slightly above 100 for many locations on Monday. The last time we hit the triple digits was August 16, 2021 (last summer). Another dry front arrives next Tuesday with gusty winds and cooler temperatures as highs drop into the low-mid 90s.
Article Source: NBC Right Now