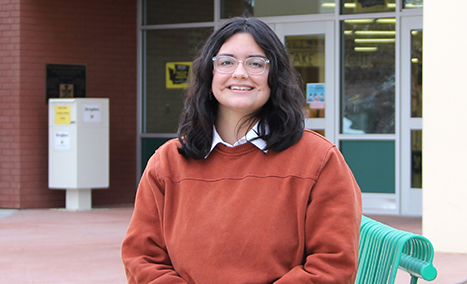 Arianna Caiceros is among the 1 percent of Hispanic and Latinx students being recognized by the College Board for outstanding academic performance.
The College Board is the non-profit that administers the Preliminary SAT/National Merit Scholarship Qualifying Test (NMSQT) higher education entrance exams as well as the Advanced Placement (AP) Program that supports rigorous college-level courses in high schools in Richland and across the country.
To earn the National Hispanic Recognition Award, Arianna scored in the top 10 percent of the PSAT/NMSQT among students in the state, while also maintaining a grade-point average (GPA) of 3.5 or higher. She has taken numerous AP courses, including currently being enrolled in AP U.S. Government & Politics, AP Spanish & AP Seminar.
Arianna says she has applied to several colleges to potentially attend after she graduates in June while still deciding on a course of study.
Article Source: Richland School District