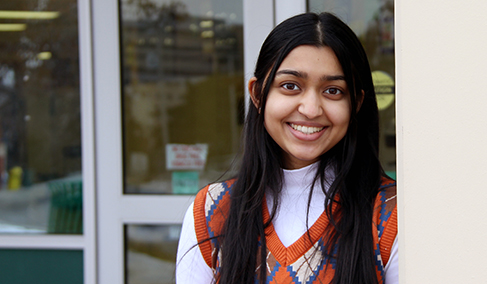 One Richland High School junior's outstanding scientific research into content posted to social media during the COVID-19 pandemic has led to her selection as one of the 2022 Washington State delegates for the American Junior Academy of Sciences (AJAS).
Anika Halappanavar's research project, "Analysis of COVID-19 Misinformation: Origin and Cure Narratives" was one of 15 selected from Washington State. Anika analyzed data from social media over a year-long period, looking for correlations and differences between users and the narratives they share. Her project included a graph analysis of data and recommendations for combating misinformation. Read a synopsis of Anaika's project here. You can also view her video presentation at washacad.org/2022-ajas-awardees.
As a delegate, Anika will attend the National AJAS annual meeting held virtually in February. During the meeting delegates will share their research with their peers and other scientists, attend conference sessions and are inducted as lifetime Fellows into the American Junior Academy of Science.
AJAS is a National Honor Society for students who have completed exemplar scientific research projects while attending high school. It the only honor society for pre-college research scientists. Learn more about AJAS at www.academiesofscience.org.
Article Source: Richland School District