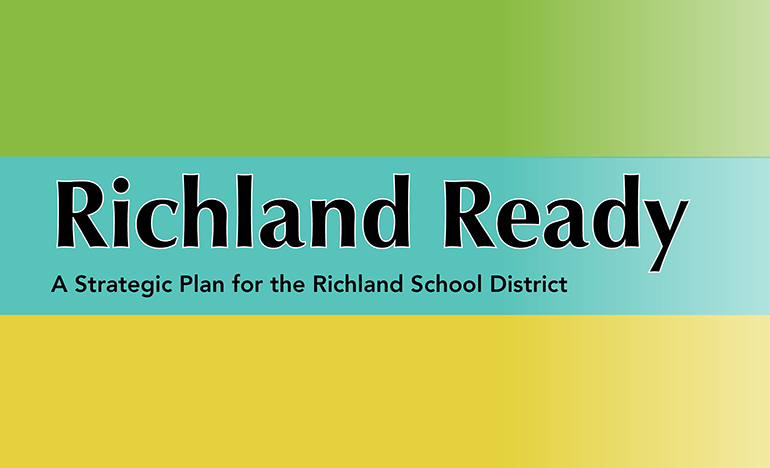 Richland School District is seeking input from everyone in the community on the first draft of "Richland Ready," the district's 2022-25 strategic plan aimed at making sure every student is Richland Ready upon graduation.
While each student is different, with unique talents and abilities, this strategic plan is focused on ensuring each possesses essential qualities that make up the portrait of a graduate. In turn, by focusing on the priorities that nurture and grow those qualities—academic success, accountability, community engagement, well-being and safety—students can be prepared for their futures.
View The Draft Strategic Plan (English)
Ver El Borrador Del Plan Estratégico (Español)
Please complete the survey linked below to rate your thoughts and add any additional thoughts or suggestions you have. The survey will be open through July 31, 2022. Responses will be reviewed and considered before a second draft of the Richland Ready strategic plan is shared in the fall of 2022 for further public input.
For anyone needing further assistance accessing the draft strategic plan or survey, please send a message to [email protected].
Article Source: Richland School District